World
Europa Conference League Final: Police injured as Roma and Feyenoord fans clash in Albania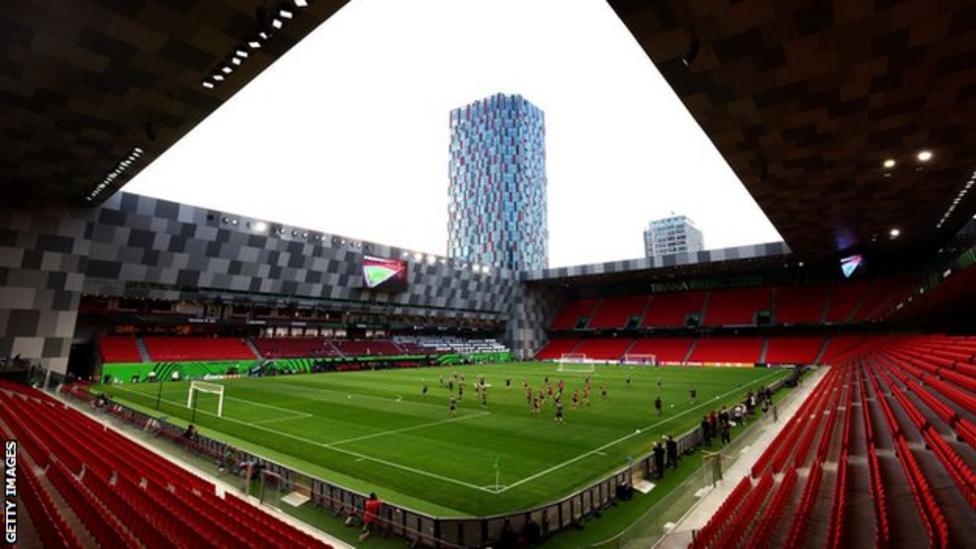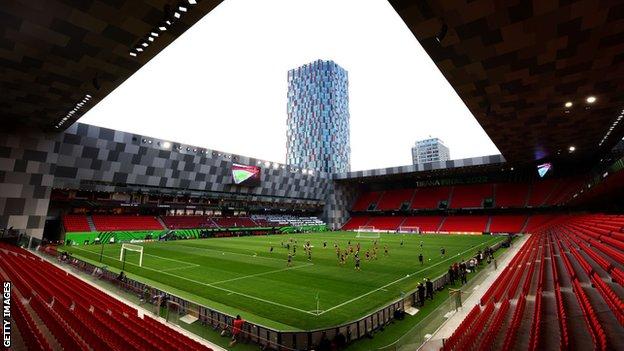 Nineteen police officers were injured when supporters clashed during preparations for the Europa Conference League final.
Italian club Roma meet Feyenoord of the Netherlands in the Albanian capital Tirana on Wednesday.
Fans held glass bottles, sticks, rocks and other objects as local police attempted to disrupt Tuesday.
"In the early hours of this morning we deported – via the seaport of Durres – 80 Italian hooligan fans," police said.
As a result of violence against police by fans of both teams, we have 19 officers injured and one of them with a knife.
Local police earlier said 60 people – 48 Italians and 12 Dutch – had been "taken to the station" as a result of the incident, and 10 Albanian, Italian and Dutch nationals had been treated for their injuries. hospital.
Wednesday's final – the culmination of the first Europa Conference League campaign – will take place at Arena Kombetare, home to 21,690.
Roma boss Jose Mourinho says his club's fans will "fill up" Real Madrid's Santiago Bernabeu stadium, which has a capacity of 81,044.
Roma and Feyenoord supporters are expected to watch the match in two fan zones, and police said they had taken measures to prevent outbreaks of violence.