Sports
Lewis Hamilton shows discomfort when returning to Saudi Arabia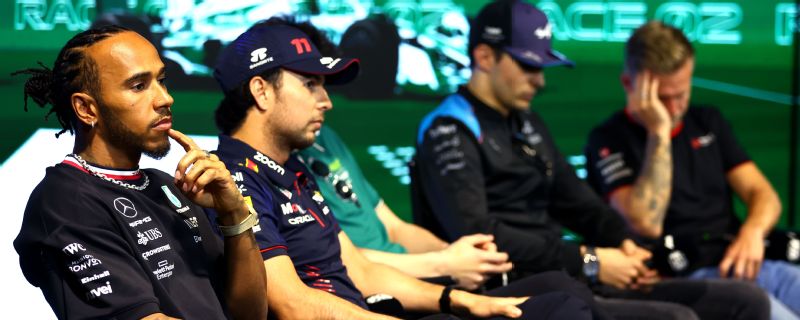 Lewis Hamilton trailed Formula 1 rivals on Thursday, who said they were comfortable racing in Saudi Arabia this weekend.
The Briton, the seven-time world champion and Formula One's most successful driver, has chosen his words carefully but leaves no doubt in his stance.
Attending an official FIA press conference in Jeddah, drivers were asked how they felt coming back from last year's missile attack by Yemen's Iran-backed Houthis on an oil facility near the track.
Alpine's Esteban Ocon and Aston Martin's Lance Stroll said they trusted the organizers to keep them safe, later adding that he felt the country was changing.
Red Bull's Sergio Perez says he's happy to be back.
Hamilton, who has previously spoken out on human rights issues, said his views were "more the opposite".
When asked for clarification, the 38-year-old said his position is "open to interpretation".
"I'm looking forward to getting in the car," he added.
When asked if it was the car to the airport, Hamilton added: "No, I'm looking forward to driving the car here. The track is pretty amazing…so I'm excited for the part. my job."
The Mercedes driver last year expressed shock at the mass executions, referring to a letter sent to him from a young man facing the death penalty.
When asked if he would consider not racing in Saudi Arabia, Hamilton replied: "If I weren't here, Formula 1 would have continued without me.
"I still feel that as a sport that will go to places where there are human rights issues like this, the sport has an obligation to raise awareness and try to leave a positive impact," he said. I feel it needs to do more, which is something I don't have all the answers to."
Human rights charity Reprieve said Abdullah al-Huwaiti's mother, who is facing the death penalty for crimes committed when he was a minor, wrote to Hamilton asking him to remind to her son while the world watched.
Reprieve director Maya Foa said there have been at least 13 executions in Saudi Arabia in the past two weeks.
"The execution of these executions on the eve of the Jeddah Grand Prix is ​​a blatant display of impunity by the Saudi authorities, which believe the sport and its commercial partners it will remain silent, and that the glitz of F1 will distract from the bloodshed," she said. said in a statement.
Saudi Arabia denies allegations of human rights violations and says it protects national security through its laws.