News
Ukraine: IAEA experts arrive in Zaporizhzhia ahead of mission to nuclear plant |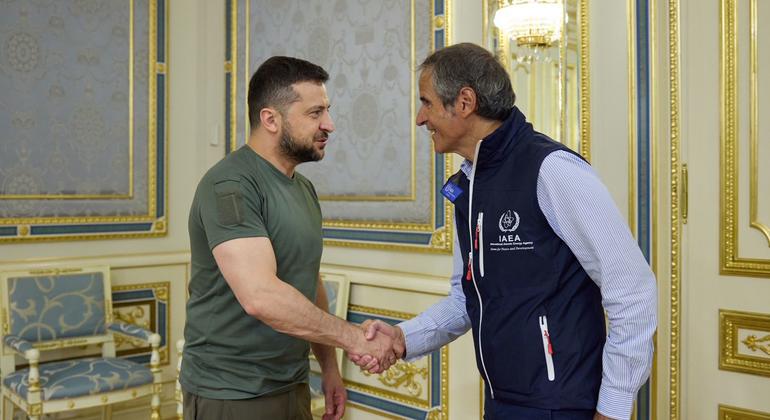 Speaking to the press, agency head Rafael Mariano Grossi expressed confidence that they will be able to carry out their technical mission safely, after months of consultations amid fears of a disaster. potential at Europe's largest nuclear facility.
Potential for 'stretching' missions
The mission will take a few days, he said, although adding that it could be "prolonged" if they can establish a constant presence at the site.
The Zaporizhzhia nuclear power plant has been occupied by Russian troops since the early weeks of the conflict and has been under constant shelling in recent weeks.
Asked if he believed Russia would allow the agency to see what was really happening there, Grossi replied that his team was made up of very experienced people.
"I bring here the best and the brightest in terms of protection, safety, security, and we'll have a pretty good idea of ​​what's going on," he said.
Political spirit
Mr. Grossi was also asked by a journalist how they could help avoid a nuclear accident or dreaded crisis at the plant.
"This is a matter of political will," he said. "It is a matter for the countries that are in this conflict, especially the Russian Federation, which is occupying this place."
Mr. Grossi is leading a 13-member delegation from Vienna IAEA, departing for Ukraine on Monday. He met President Volodymyr Zelenskyy in the capital Kyiv the next day.
The group's priorities include ensuring nuclear safety and security at the plant, as well as carrying out critical protection operations and assessing the working conditions of Ukrainian employees working there.