Business
'We have a deep sense of who the artist is and how to support them.'
Faith-based music is thriving in America.
The Gospel Music Association reports that 53 million people in the US – somewhere between a tenth and a fifth of the population – listen to Christian & Gospel Music several times a week.
Surprise fact: according to a new midyear report published by US market monitor Luminate (formerly MRC Data / Nielsen Music), Christian & Gospel Music's share of total on-demand streams (1.7%) in the US in H1 2022 was more than Jazz (0.7%) and Classical (0.9%) combined.
One of the most prominent music companies operating in the faith-based space is Capitol Christian Music Group, which tells MBW that, as of December 31 2021, it had a 52.1% frontline share of the faith-based-recorded music market in the US, up from 46.3% in 2020. This includes all of the company's titles, including breakout artist NF. 
CCMG claims further that its publishing division currently has a 60% market share of the Top 10 songs sung in church in the US each week, based on the December 2021 report from Christian Copyright Licensing International (CCLI), the organization that tracks church copyright performance licenses.
CCMG's roots go back 45 years to its early days as Sparrow Records, which was set up by Billy Ray Hearn in 1976, who later sold the label to EMI in 1992.
Formerly known as EMI Christian Music Group, CCMG now serves as the Faith-based arm of Universal Music Group's Capitol Music Group.
Today, CCMG is a powerhouse music company, encompassing recorded music, publishing and distribution, with front-line labels like Sparrow Records, ForeFront Records, sixstepsrecords, Hillsong Music, Motown Gospel and Worship Together operating within the group.
CCMG is also home to some of the biggest artists and songwriters to have been signed and developed within the faith-based market. One such artist is mainstream crossover and superstar rapper NF.
NF scored his first US No.1 in 2017 with Perception and in 2020 caused a major chart upset when he pipped Chance The Rapper at the post to reach No.1 in the US with his LP, The Search. CCMG says that NF is the biggest artist in the company's storied history, with around 18 billion Global Streams to date, plus 32 RIAA certifications in total.
Other CCMG success stories include  Hillsong, with 7.1 billion North American streams to date, and Chris Tomlin, who has racked up 4.6 billion Global streams.
On the publishing side, CCMG reports into Universal Music Publishing Group UMPG, and their roster includes the likes of Jonas Myrin, Ellie Holcomb, and hit songwriter Tommee Proffitt, who has 33 RIAA Certifications. 
---
At the helm of the business are Co-Presidents and respected Christian music executives, Brad O'Donnell and Hudson Plachy.
O'Donnell and Plachy are both CCMG veterans, with their experience at the company totaling a combined four decades. They were promoted to Co-Presidents in 2019 from their previous roles as Chief Creative Officer and Chief Marketing Officer, respectively.
"When I joined, a lot of the staff had already been there for a long period of time," recalls O'Donnell. "It stood out as what I thought a record company was. Now, we're those guys who have been there 20 years."
The execs took over the reins at CCMG from former CCMG Chairman & CEO Peter York, who retired from the company in March last year after a 50-year career in the music business (including 37 years in leadership roles at CCMG).
CCMG tells MBW that, since O'Donnell and Plachy began running the company as Co-Presidents in February 2019, they have consistently grown revenue and profit each year.
"Brad and Hudson are exemplary music executives, and I'm so grateful that they are on my team."

Michelle Jubelirer, Capitol Music Group
"Brad and Hudson are tremendous partners; for each other as the heads of Capitol Christian Music Group, as well as for the many artists and songwriters who so greatly benefit from their shared vision, expertise and tireless work ethic," says Michelle Jubelirer, Chair & CEO of Capitol Music Group, speaking to MBW.
"Not only have they led CCMG to its undisputed stature as the leader in faith-based music, they have worked closely with all of us within CMG to achieve such great crossover success with NF and others. Brad and Hudson are exemplary music executives, and I'm so grateful that they are on my team."
This growth, according to CCMG, has been driven by signing, and breaking, new artists with its artist roster growing by 10 new signings in 2021, to 45 artists.
"We've tried to double down on artist development," explains Plachy. "It's still the key to our business."
Another key part of the company's growth, according to CCMG, was publishing catalog acquisitions. CCMG says that it closed 10 catalog deals from 2019 through 2021.
"They are the very best in identifying faith-based talent early and all of us at UMPG are happy to support them and their roster globally."

Jody Gerson, Universal Music Publishing Group
Commenting on CCMG's bosses, Jody Gerson, Chairman and CEO of Universal Music Publishing Group, tells MBW that, "I trust Brad and Hudson implicitly".
Adds Gerson: "They are the very best in identifying faith-based talent early and all of us at UMPG are happy to support them and their roster globally."
MBW met with Co-Presidents Brad O'Donnell and Hudson Plachy to talk about their careers in music, CCMG's positioning within the faith-based market, and wider music market, and the challenges of breaking mainstream crossover stars…
---
How did you both get into the music business?
Brad O'Donnell: I got a bachelor's degree in jazz bass performance, and a master's degree in Jazz Studies. When I was picking a music town to live in, Nashville for a lot of reasons, was just very attractive.
My big plan was to be a session bass player and songwriter and producer. I did that for a few years. But through a series of events; I was with a small, underfunded Indie label and out of a job, I had a chance to do A&R.  At the time, our company was called Sparrow Records and I admired them. They had a great reputation. It was a big experiment for me to try A&R, but once I started doing it, I loved it.
If you're a songwriter, or a record producer, you're with an artist for a concentrated period of time. We [executives] get to work with artists literally for decades. I loved that they were music first, and I admired that artists would sign multiple deals [with Sparrow].
"If you're a songwriter, or a record producer, you're with an artist for a concentrated period of time. We [executives] get to work with artists literally for decades."

Brad O'Donnell
Hudson Plachy:  I didn't really understand the business at all where I grew up, where oil and gas [were the main industries]. I went to college, ended up meeting friends that were in bands, and started to explore what [the business was].
I realized there's an opportunity to serve these artists and songwriters. So I got a business management degree, but then ended up coming to Nashville and [got into] marketing. And [Sparrow Records] took a risk on me.
To Brad's point, a lot of people have been [at the company] for a long time. I fell in love with the idea of serving artists, and writers, but also fell in love with people that had been there a long time.  I'm coming up on 20 years at the company. It's literally the only company I've ever worked for.
---
You've both worked with CCMG for a long time. it must be reassuring for artists to know that the executives are in for the long haul…
BO:  I would agree. Prior to working at a music company, I remember when I was a creative, I would think, "An artist signs with a company, but really, it's a group of people who are addressing your dreams and career". 
Many artists have this story, where they work with people and by the time the project is released, there's a whole new cast of characters [working with you].
Something we strive to do is to create a stable environment for creators because we think that, not only does it make the music better, but it helps artists succeed in the long run. We really have a deep sense of who the artist is and how to support them.
---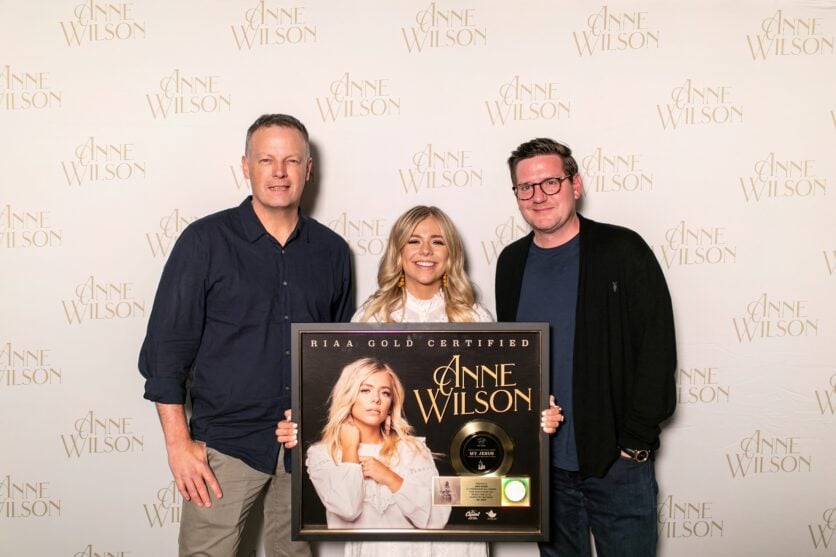 ---
To what do you owe the success the company has seen since you guys took over as Co-Presidents?
HP: A lot of that comes from the history of the company. I don't know that we can say, "Oh, it's because we took over, that's why it happened".
The business and the genre have been changing and evolving. For us, as leaders, it feels like we were evolving with it. We have had some key artists and important records that have really supported that evolution of what the genre really looks like and the collaboration with the [Capitol Music Group] tower has been really critical to that.
Credit to Michelle [Jubelirer, Chair & CEO of Capitol Music Group]. She's done a great job of bringing everybody together. If there is a record that's working, no matter what genre it comes from, everybody jumps on it and helps out.
That's been important from a faith-based genre perspective, to be able to spill over into other genres as well. That helps the evolution of the [faith-based] business.
"The business and the genre have been changing and evolving. For us, as leaders, it feels like we were evolving with it."

Hudson Plachy
BO: Clearly we have benefited, like a lot of companies have, from changing trends in the business. But if I was going to give us credit, for one thing, it's that we really have an exceptional team.
They're really sharp and they work really hard. They really care about the artists. We see it, we get emails at six in the morning and at midnight and we see them away from their families at weekends traveling with artists.
We have also had some really good records the last couple of years.  We have a few artists that, by most measurements, you'd argue are breakout success stories in the industry over the last two years. We the Kingdom two years ago; Anne Wilson (pictured inset, with Brad O'Donnell, Hudson Plachy ) this year.
We the Kingdom's first single was gold. That's very unusual for any artist, certainly in our genre. Anne is weeks away from having her first single go gold as well.
---
I've read that church attendance is declining in the United States. Is that a concern, when you're operating in the faith-based market?
BO: What we perceive is a little bit of an evolution, in terms of how people interact with their faith, but also with our music.
A lot of it has moved to live-streaming. So at first, people were watching their church sermon [online] when Covid started.
What we saw is our songs being sung, or are still being used as much, or more than they were prior to COVID. So in terms of how it's been affecting our songwriters, we're not seeing a drop-off.
That's also a result of our close working relationship with Jody Gerson at UMPG and her team. They're incredibly supportive of our business and writers, helping where we need the influence and expertise of a large, global Publishing company but also trusting us to do what's best on a day-to-day basis for our songwriters.
---
Could you talk us through investments you've made over the past few years that have played into your ability to increase your profitability?
HP: Breaking new artists is still going to be the most important thing. So when we've got something, we invest. If we feel it in the market, we invest.
We've seen that with new and developing artists, and then we have a lot of artists that we've worked with for multiple years and have long-term relationships with.
What we found is that, especially during COVID, there was more interest in the faith-based market, because [consumers] are at home, they're hanging out with their family. We over-index on platforms like Pandora and Amazon, because they're more 'at home' music services.
It's a cliché, and our radio stations say this, but [faith-based music] is safe for the family; we find that to be true. We try to double down on some of those opportunities.
"Breaking new artists is still going to be the most important thing. So when we've got something, we invest."

Hudson Plachy
BO: Another key investment we've made is the roster. We've increased the roster size by about 30% over the last couple of years. There was more music and more artists because they were at home and releasing the music.
The other big strategic investment we made was in international music. Faith-based music for a long time was not only a niche, but it was really more [popular] in English-speaking countries.
Streaming services show us the data so we can see the music being used and engaged with all over the world.  
We've added positions to the commercial partnerships team to support that and we're talking more to our international partners around the world.
---
In what global markets are you seeing an increased interest in faith-based music? And what markets are you trying to get into?
BO: We look at the data all the time, so it changes. Somewhere that is always at the top is the Phillippines. We're seeing Latin America in general grow quite a bit.
HP: Africa is growing for us now.
BO:  We've done some unique partnerships with UMG Africa. We're bringing international repertoire in but then we're also signing artists based [overseas]. We just closed a deal with an artist out of South Africa. We're excited about bringing her to the US.
HP: Brazil's an amazing, growing market for us. In China, we're starting to really see activity there. I would say that overall, Africa has a lot of growth opportunities. So when you ask what markets we want to see growth in, we see a lot in Africa, because in the faith-based music space, there are a lot of artists that are coming from there.
---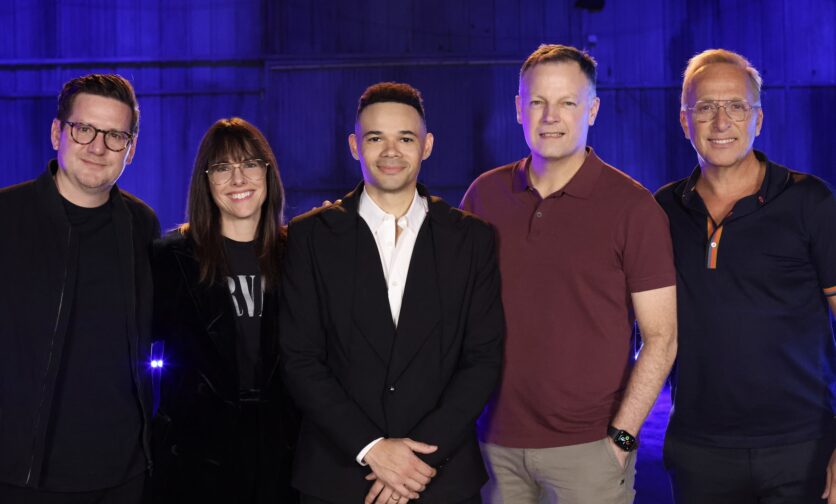 ---
How hard is it for artists working in the faith-based market globally to have mainstream crossover hits like NF, for example? And, is it your goal to achieve that?
BO: That's our first conversation with artists. "Where do you see your music? Who is your consumer."
That's what's nice about the way we're structured, is that if an artist or a songwriter says they really want to reach the American faith-based consumer, we have those channels wide open. And we know how to get to them
But to your point, when an artist has a vision for the music that's broader than that, that's where our partnership with CMG really comes in.
We know how to mobilize that, we have relationships with people. The other side of it is that the music world, across every genre, has become so data-driven.
Our job is to be aggressive and entrepreneurial, and try and get something started where there are numbers. That enables us to take it further.
HP: The Capitol Music Group system has been really helpful with that. An artist can come to us and say, "You know what, I want to make a faith-based record. And I want [Christian] radio, can you guys help me get some data off the record?"
We can work with Michelle [Jubelirer] and Jacqueline [Saturn, President of Virgin Music Label & Artist Services]  to work out where we go with this as a vision beyond just our market.
It's not easy to do that, but if we can develop an audience  [in the faith-based market], and then carry that audience to the larger market, then they're there to help carry it.
BO: The more often it happens the more there's proof of concept. A great example is an artist who is in another system that we were big fans of, named Tauren Wells (pictured inset). We believed even before we started conversations with Tauren that his music could reach an audience beyond a traditional faith-based audience.
When we went to Michelle [Jubelirer] and Capitol they agreed, and they said, "Let's do it together". So from day one, they've locked arms with us. He's very conscious of the faith-based base he's built already, but we're going to see if we can build on that with Capitol's help.
---

How much of an impact do superstar artists have on the market when they make faith-based music?  Kanye West is a good example, with his Jesus is King Album. How much of an impact does that sort of project have on the faith-based market?
HP: A massive impact.  There are a lot of opportunities that it brings to other artists and songwriters in that space to collaborate with artists who have massive platforms like that.
So the impact has been substantial on the broader awareness of the genre in general. That's a really healthy and amazing thing for the genre.
BO: Did Kanye's record impact on our market? For sure. But it's more than the impact of the broader market in terms of an awareness of Faith-based music and the appeal that it can have.
That record was literally called Jesus is King. There's no question what he's writing songs about. But he showed the world, including us and our artists, what's possible.
---
Why would an artist want to sign with you rather than another company else operating in the faith-based space?
BO: We are very big on relationships. We never just sign a deal with someone after one conversation and because we like the music and have good numbers.
What we're looking for is a deeper connection with the artist. Hudson and I have great confidence that, if we really like an artist and the music, and we can get them into our building to meet with our team, that's going to be the trigger.
That's where we hope [an artist would say], "I have big dreams and ambitions, and I think this is the team that could take me there".
"What we're looking for is a deeper connection with the artist."
HP: There's an enthusiasm, to Brad's point in our team.
We've done a good job of building a team that really loves what they do. Loving music. That's what it comes down to. And that's why we got in the business. You love the music. You love the artists and you love who you're working with. The first record I marketed was the first record A&R'd by Brad, so I've been working with this guy for 20 years.
You don't want to say family, because that makes it feel weird, but it is [like family]. You're in the trenches together.
And that comes through when an artist comes in to meet our team. [CCMG] based around serving the artist, it's not about anything other than making that artist's platform bigger than it is now. We were taught that as we grew up, that it wasn't about us. The business doesn't exist without the artists and songwriters.Music Business Worldwide