News
First Person: Taking to the sea to deliver aid in Haiti |
"I manage the organization's coastal shipping service to ensure the safe movement of cargo and essential humanitarian assets to the northern and southern regions of the country. A maritime alternative becomes increasingly important as gang control of highways out of the capital continues to grow. This means that Haitians and humanitarian organizations have limited freedom of movement in and out of the capital.
This situation has a huge impact on people's incomes and on the implementation of humanitarian and development projects that need community support.
This is especially true for people on the southern peninsula of the country, which are still suffering the devastating effects of the August 2021 earthquake.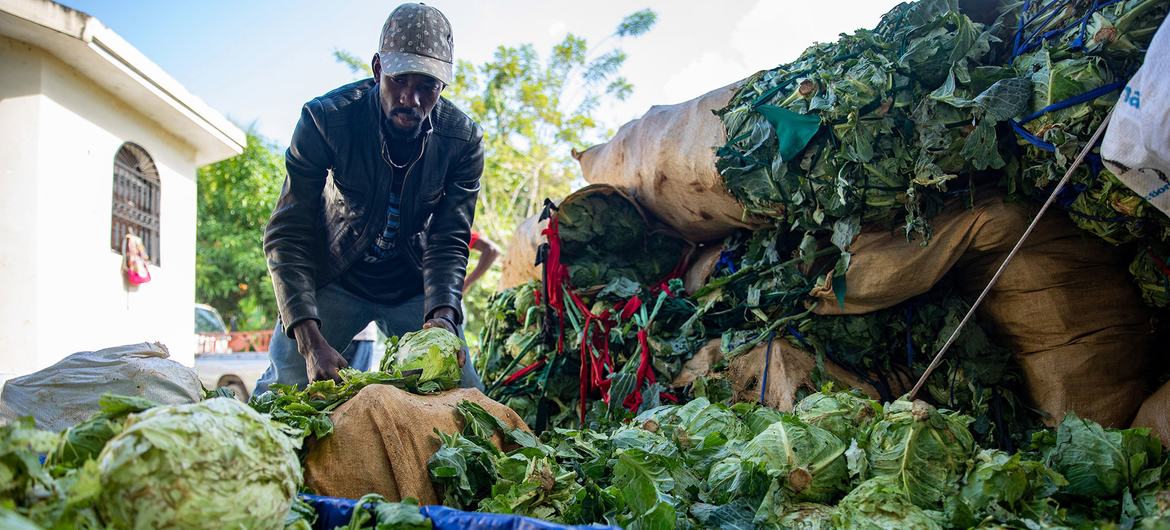 WFP Haiti / Theresa Piorr
Farmers in the south of Haiti are struggling to bring goods to the market
A year after the disaster, I realized that thousands of people, especially in the South, were still struggling to recover and were unable to rebuild their lives because of the growing insecurity in the country. Port-au-Prince has ruined their economic outlook. Farmers in the southern countryside cannot bring their products to market, so their livelihoods are facing many difficulties.
A village is needed and the supply chain is an essential part of that village. We may not be on the front lines, but our network of trucks, ships and planes helps make essential humanitarian aid reach our beneficiaries.
Our team continues to ensure the delivery of humanitarian aid to these vulnerable populations."